Noventiq has completed the project of deployment of Microsoft System Center Configuration Manager in Coopealianza, a Costa Rican financial company. As a result, the client can now completely control the existing software assets and all phases of software lifecycle including deployments and upgrades.
Coopealianza is a financial organization providing a broad range of financial services in of Costa Rica. The company is headquartered in San Jose and has over 1,000 employees in its staff.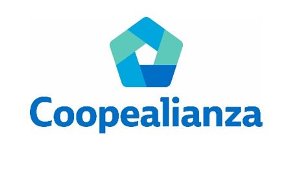 The growth of Coopealianza corporate branch network impacted the IT infrastructure size and complexity. Therefore, the company needed to streamline software and hardware asset management processes, to get awareness of their current state and increase IT management effectiveness. Noventiq, a company with rich experience in infrastructural project implementation, became the project partner.
To reach the project objectives, Noventiq experts deployed System Center Configuration Manager, a solution that provides the IT staff with all the necessary software and hardware asset management tools. The client's system administrators completed the training courses and learned management practices of System Center.
"The remote workstation management capabilities will help eliminating incidents in due time and improving the user experience. System administrators will also be able to monitor the hardware-related tasks, simplify the IT infrastructure modernization and automate the daily maintenance activities," – Elena Grechikhina, Noventiq project manager.
"The project has helped our IT staff to speed up the software installation and reinstallation processes. At the same time, we managed to gain complete control over the existing IT assets and the operating system deployment lifecycle. The guidelines provided by Noventiq specialists will help us perform these tasks in self-service mode, both remotely and from flash drives," – commented Adrian Catrillo, IT Department engineer from Coopealianza.