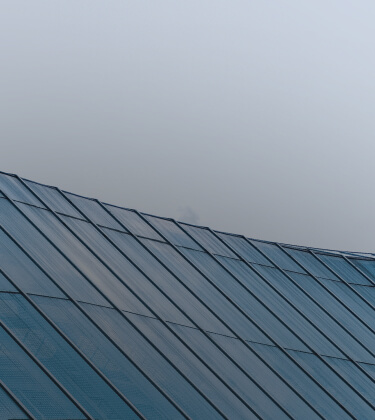 About
Noventiq (Noventiq Holdings plc) is a leading global solutions and services provider in digital transformation and cybersecurity, headquartered and listed in London. The company enables, facilitates, and accelerates digital transformation for its customers' businesses, connecting 80,000+ organizations from all sectors with a vast selection of best-in-class IT vendors, alongside its own services and solutions.
With a turnover of US$ 1.6 billion in the FY23 (12 months ending March 31, 2023), Noventiq is currently one of the fastest growing companies in the sector. In October 2021, GDRs of Noventiq Holdings plc got its primary listing on the London Stock Exchange (LSE:NVIQ). Noventiq's growth is underpinned by its three-dimensional strategy to expand its markets, portfolio and sales channels. The strategy is supported by Noventiq's active approach to M&As, enabling the company to take advantage of the ongoing consolidation in the industry: see

companies acquired by Noventiq

.
Noventiq's 6400 employees work in almost 60 countries throughout Asia, Latin America, Europe, Middle East and Africa — markets with significant growth potential.
About our leadership team
We assist our customers around the world with Digital Transformation
We help organisations to transform and operate efficiently and securely in an increasingly digital economy.
30

years of digital transformation

80 000

customers we transact with

6 400

employees

$1.6 bln

turnover FY23
Noventiq is a global leader in Digital Transformation and Cybersecurity
We have the right resources and competencies, and the global presence to draw on talent and international expertise
Our portfolio covers all aspects of digital transformation and digital operations
Noventiq's portflio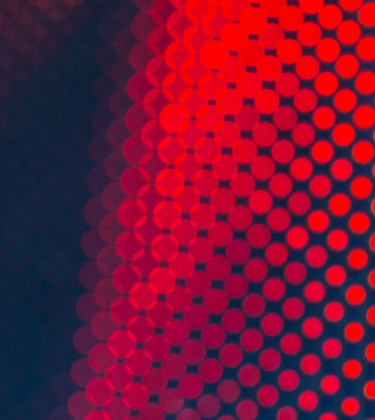 1993 - founded as a local company. 2001 - began expanding into international markets. 2021 - headquartered and listed in London. 2023 - present in almost 60 countries with 6400+ employees.
We deliver meaningful Digital Transformation, not just tech

Our Mission

Noventiq is delivering digital technology benefits to 80 000 B2B customers globally

Our customers
We make the world a better place
We are present in almost 60 countries
Contacts

Microsoft
Our statuses
Microsoft Gold Partner
The Microsoft software also includes complex server solutions, interactive programs, business applications, development tools, XBOX consoles, various tools for managing corporate IT infrastructure, as well as tools designed to work with the Internet. In addition, Microsoft has a number of interactive online services, publishes various books on computer topics. The corporation also produces peripheral equipment for personal computers and much more.

Adobe
Adobe Systems Inc. is a global leading developer of software products used for any type of computer data, including textual data, graphics, video files, and web content. The company was founded in 1982. Currently it is headquartered in San Jose, California. The Adobe software includes a wide range of solutions that are popular with millions of professionals working in various industries. Adobe Photoshop, a desktop bitmap editor, is used by more than 90% of professional designers daily. Also, Adobe Illustrator, a vector editor, as well as Adobe InDesign, a layout program, complement tools of designers and prepress specialists.

Amazon Web Services
Amazon Web Services (AWS) provides a highly reliable, scalable, low-cost infrastructure platform in the cloud that powers hundreds of thousands of businesses in more than 190 countries around the world. AWS is the world's most comprehensive and broadly adopted cloud platform, offering over 175 fully featured services from data centers globally.

Check Point
Check Point Software Technologies Ltd. is the largest network cyber security vendor globally, providing industry-leading solutions and protecting customers from cyber attacks with an unmatched catch rate of malware and other types of threats. Check Point offers a complete security architecture defending enterprises – from networks to mobile devices – in addition to the most comprehensive and intuitive security management. Check Point's products and services are for enterprises, service providers, small- and medium-sized businesses and consumers. Check Point protects over 100,000 organizations of all sizes.

Cisco
Our statuses
Cisco Gold Partner
The American company Cisco Systems is a world-wide manufacturer of network technologies intended for the Internet. The company develops products for IP telephony, network security, remote access to web resources, administration of network infrastructure, video conferencing systems and server software. The Cisco Systems software includes web technologies for small and medium businesses, solutions for processing large data storages, programs for organizing and managing wireless connections, and much more. In addition, Cisco Systems has created a multi-level, extensive certification system, which is used throughout the world.

Citrix
Our statuses
Citrix Partner Platinum Virtualization Specialist, Citrix Partner Platinum Plus, Citrix Platinum Solution Advisor, Citrix Solution Provider (CSP), Citrix Authorized Training Center
Citrix Systems, Inc. is an American multinational software company that provides server, application and desktop virtualization, networking, software as a service (SaaS), and cloud computing technologies. Citrix's mission is to power a world where people, organizations and things are securely connected and accessible to make the extraordinary possible. Citrix advances digital workspace technology to unify and enrich user experience, secure enterprise apps and data, and simplify IT's ability to configure, monitor, and manage today's increasingly complex hybrid and multi-cloud environments. The world's best known brands trust Citrix to deliver secure digital workspaces. Citrix solutions are in use by more than 400,000 organizations including 99 percent of the Fortune 100 and 98 percent of the Fortune 500.

Dell Technologies
Our statuses
Dell Technologies Service Delivery Partner, Dell Technologies Titanium Partner
The innovative company DELL EMC is part of Dell Technologies. It was formed by the merger of the American computer manufacturer Dell Inc. and the storage developer EMC Corp. Dell EMC provides the foundation that will help to modernize, automate and transform the datacenter with industry-leading servers, storage systems, cloud technologies and converged infrastructure. As a member of the Dell Technologies unique family of businesses, Dell EMC serves a key role in providing the essential infrastructure for organizations to build their digital future, transform IT and protect their most important asset, information. Dell EMC enables enterprise customers' IT and digital business transformation through trusted hybrid cloud and big-data solutions, built upon a modern data center infrastructure that incorporates industry-leading converged infrastructure, servers, storage, and cybersecurity technologies.

Google Cloud
Our statuses
Google Premier Partner
Google is widely recognized as a global leader in delivering the enterprise cloud technology and the world's largest private fiber optic network infrastructure. Google Cloud products are built on nearly 20 years of innovation in security, network architecture, collaboration, artificial intelligence, and open source software. Noventiq has the right to sell all Google cloud computing services for business - G Suite, Google Cloud Platform, Apigee, Appsheet, Looker, Google Maps Platform, Chrome Enterprise. Noventiq has the right to sell all Google cloud computing services for business - G Suite, Google Cloud Platform, Apigee, Appsheet, Looker, Google Maps Platform, Chrome Enterprise. See the dedicated site google.noventiq.com.

Hewlett Packard Enterprise (HPE)
Our statuses
HPE Platinum Partner
The American IT company Hewlett Packard Enterprise (HPE) has industry-leading positions in servers, storage, wired and wireless networking, converged systems, software, services and cloud. The HPE's vast intellectual property portfolio and global research and development capabilities are part of an innovation roadmap designed to help organizations of all sizes – from global enterprises to local startups – transition from traditional technology platforms to the IT systems of the future.

HP Inc.
Our statuses
Hewlett Packard Partner First Platinum
HP Inc. is the company that emerged as a result of the division of Hewlett-Packard in two companies in November 2015. HP provides customers with advanced 3D printing technologies and new experiences of computing by offering a broad portfolio of printers, PCs, mobile devices, solutions and services.

IBM
Our statuses
IBM Gold Business Partner
IBM is a global technology and innovation company headquartered in Armonk, NY. It is the largest technology and consulting employer in the world, with more than 375,000 employees serving clients in 170 countries. Just completing its 22nd year of patent leadership, IBM Research has defined the future of information technology with more than 3,000 researchers in 12 labs located across six continents. 

Oracle
Oracle Corporation is an American multinational computer technology corporation. Oracle offers a broad portfolio of solutions for companies of all sizes. The company specializes primarily in developing and marketing database software and technology, cloud engineered systems, and enterprise software products. Oracle has embedded innovative technologies in every aspect of the Cloud, enabling companies to reimagine their businesses, processes, and experiences.

Veritas
Veritas Technologies empowers businesses of all sizes to discover the truth in information — their most important digital asset. Veritas delivers industry-leading solutions that cover all platforms with backup and recovery, business continuity, software-defined storage, and information governance. Using the Veritas platform, customers can accelerate their digital transformation and solve pressing IT and business challenges including multi-cloud data management, data protection, storage optimization, compliance readiness and workload portability — with no cloud vendor lock-in. Various companies rely on Veritas today to reveal data insights that drive competitive advantage.

VMware
Our statuses
VMware Premier Solution Partner
VMware is the pioneer in virtualization and an innovator in cloud and business mobility. The company accelerates digital transformation by enabling unprecedented freedom and flexibility in how its customers build and evolve IT environments. With VMware solutions, organizations are improving business agility by modernizing data centers and integrating public clouds, driving innovation with modern apps, creating exceptional experiences by empowering the digital workspace, and safeguarding customer trust by transforming security.