Hybrid Windows for a hybrid world!
On August 2, sales of a new product from Microsoft - Windows 365 - officially started. This new product is already available for purchase through Softline!
Softline Holding plc began trading under the brand name Noventiq after divesting part of its business in October 2022.
Windows 365 is the world's first Cloud PC. It securely streams customer's personalized Windows desktop, apps, settings, and content from the cloud to any device. With Windows 365 your Windows becomes a "hybrid" local OS and cloud OS. Organizations can choose whether a PC, with its locally installed operating system, or a Cloud PC, with its cloud-based operating system, is the best fit for a given user or role in the organization.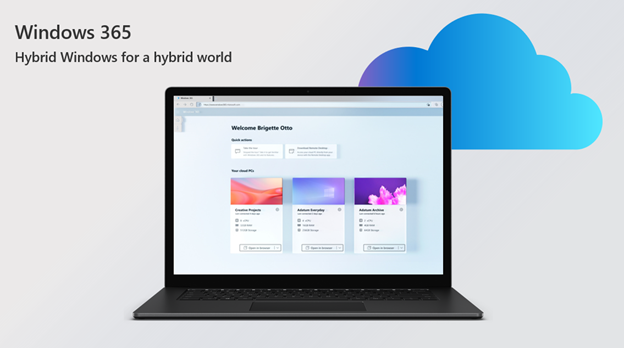 Windows 365 is licensed per user (one user - one license). There is no minimum purchase required to access Windows 365. However, some licensing channels, such as the Enterprise Agreement, may have purchase requirements.
There are currently two editions available: Windows 365 Enterprise and Windows 365 Business. Each is an employee cloud workstation with multiple cloud PC configurations based on performance needs. Additional charges may apply depending on the network and the products used.